New JEDA Bond Finances Upgrades at South Carolina Aquarium
Charleston, SC — Charleston County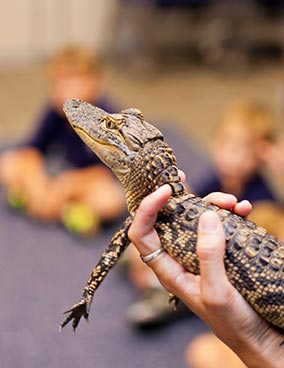 The South Carolina Aquarium is using $2.7 million in tax-exempt revenue bonds from the South Carolina Jobs-Economic Development Authority (JEDA) to finance upgrades and replacement of certain equipment and fixtures.
The South Carolina Aquarium, located on Charleston Harbor in downtown Charleston, currently has 135 employees and approximately 400 volunteers and opened in May 2000.
"The local community has embraced the Aquarium from the beginning. Being able to use this bond issue to economically update key parts of our facility is a way to responsibly reward that support while better educating and entertaining visitors to this great city, as well," said Jack Higgins, Executive Vice President and Chief Operating Officer at the aquarium.
"The South Carolina Aquarium has been important to the tourism industry, conservation efforts, and education in our community and we were pleased to have the opportunity to help them continue building this legacy," said Bond Counsel Rion Foley with McNair Law Firm, P.A. in Charleston.
"The South Carolina Aquarium provides a beautiful setting that educates visitors about our natural environment from the mountains to the sea. We're thrilled to help the Aquarium update this outstanding facility," said Harry A. Huntley, CPA, Executive Director of JEDA in Columbia.