JEDA Bonds Help Refinance and Expand York Preparatory Academy
Rock Hill, SC — York County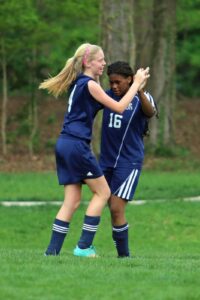 York Preparatory Academy is using a bond issue in the amount of $40,082,000 through the South Carolina Jobs-Economic Development Authority (JEDA) to refinance prior debt and pay for new improvements at its Rock Hill campus.
The Educational Facilities Revenue Bonds will be used to refund bonds issued in 2014 to help acquire the campus at 1047 Golden Gate Court and to fund capital improvement projects for the school that now educates 1,646 students from kindergarten through 12th grade.
"JEDA financing was essential to our creation and now to our continued growth and progress as an outstanding public charter school."
— Kim Taylor, Chief Financial Officer at York Preparatory Academy
"We are honored to once again help an important member of the educational community in York County and South Carolina navigate the complexities of bond issuances," said Sam Howell, Bond Counsel with Howell Linkous & Nettles in Charleston.
"Tax-exempt financing options have been leveraged by private and public schools across the state for decades and JEDA looks forward to continuing to serve these important providers as they educate our future leaders," said Harry A. Huntley, CPA, Executive Director of JEDA in Columbia.