JEDA Issues $87.9 Million in Bonds for Conway Medical Center
Conway, SC — Horry County
Conway Medical Center (CMC) is using a $87,905,000 bond issued through the South Carolina Jobs-Economic Development Authority (JEDA) to build, renovate and expand new and existing facilities and refund earlier bond issues.
The taxable hospital revenue bonds will finance a new multi-specialty physician office building, including an ambulatory surgery center, the expansion of cardiology and catheterization laboratory services and existing primary care clinics, a new rehab unit and land acquisition for a future freestanding hospital, as well as refund JEDA bonds issued in 2011 and 2019.
CMC was Horry County's first hospital. Founded in 1928 as Conway Hospital, CMC now has 210 inpatient beds, approximately 300 physicians in 35 specialties, and physician practices located both on-site at the hospital and throughout Horry County. Conway Medical Center is one of Horry County's larger employers.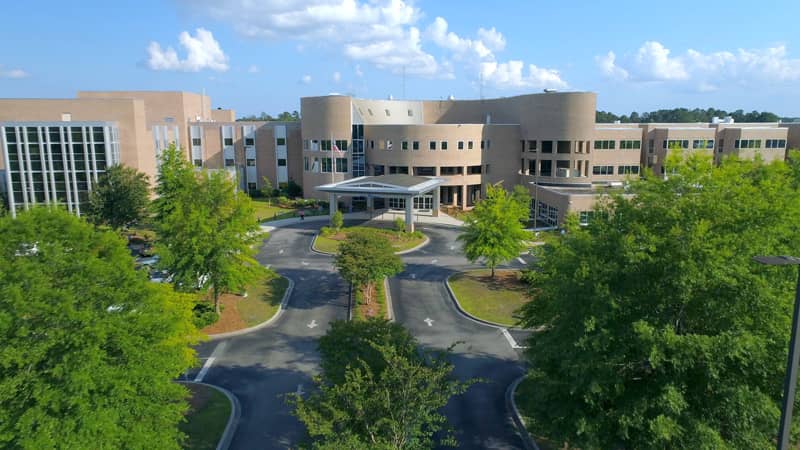 "We're pleased to once again use JEDA bonds to finance our continuing expansion and ability to serve the diverse medical needs of the Grand Strand community."
— Brian Argo, Chief Financial Officer, Conway Medical Center
"CMC has become a major provider of medical care in one of the fastest-growing areas of the country, and we're privileged to help the organization expand and flourish," said Michael Seezen, Bond Counsel with Burr Forman McNair in Columbia.
"JEDA has been assisting healthcare providers finance their projects for decades and working with CMC once again has been an honor," said Harry A. Huntley, CPA, Executive Director of JEDA in Columbia.