Cherokee Charter Academy Uses JEDA Bonds for New School Building
Gaffney, SC — Cherokee County
Cherokee Charter Academy in Gaffney used $11.8 million in bonds from the South Carolina Jobs-Economic Development Authority (JEDA) to build the new school's new home.
The 33-acre site off Cherokee Highway includes a 56,000-square-foot building and serves grades K-5. Opened in mid-August 2020, the school has plans to add a grade per year through 8th grade.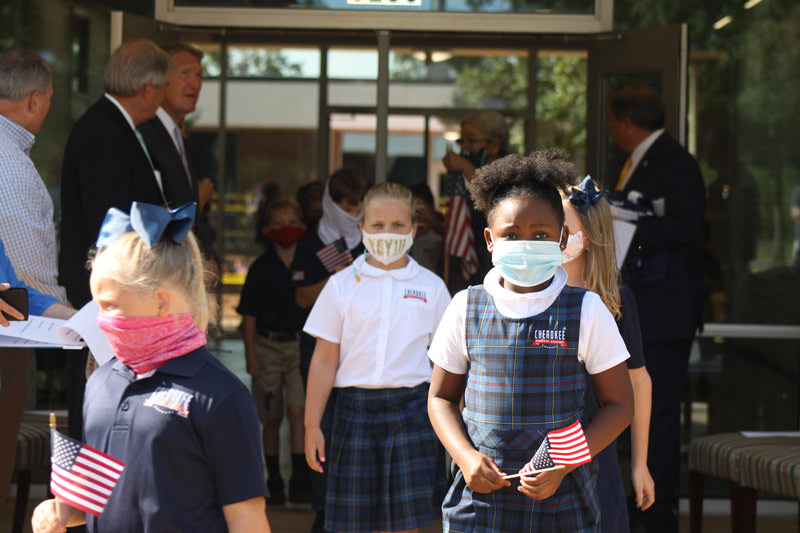 The state public charter school used $11.4 million in tax-exempt educational facilities revenue bonds and $435,000 in taxable bonds to finance the project.
"JEDA financing is helping us achieve our goal of providing an outstanding new school option for children in and around Cherokee County. We're excited to begin this adventure."
— Tony Helton, CEO of Tutelage Education Solutions charter school management company
"We're pleased to have some role in helping Cherokee Charter Academy move forward on its plans to build this new educational institution. We wish them much success," said Bond Counsel Sam Howell of Howell Linkous & Nettles in Charleston.
"JEDA has been providing financing for public and private schools for generations and we're happy to add Cherokee Charter Academy to that growing list. We are pleased they chose JEDA to assist them in financing their project," said Harry A. Huntley, CPA, Executive Director of JEDA in Columbia.