Lutheran Homes Uses a $12.9 Million JEDA Bond Issue to Complete Refinancing
Irmo, SC — Richland County
Lutheran Homes of South Carolina is using a $12.9 million bond issue through the South Carolina Jobs-Economic Development Authority (JEDA) to complete the refinancing of projects at the Irmo-based organization's five continuing care retirement communities across the state.
This issue, in conjunction with a $19.7 million bond issued in the Spring of 2017, completes the refinancing of the Series 2007 bonds which paid for expansions and improvements in Mount Pleasant, Columbia, Inman, Aiken and the White Rock community near Irmo.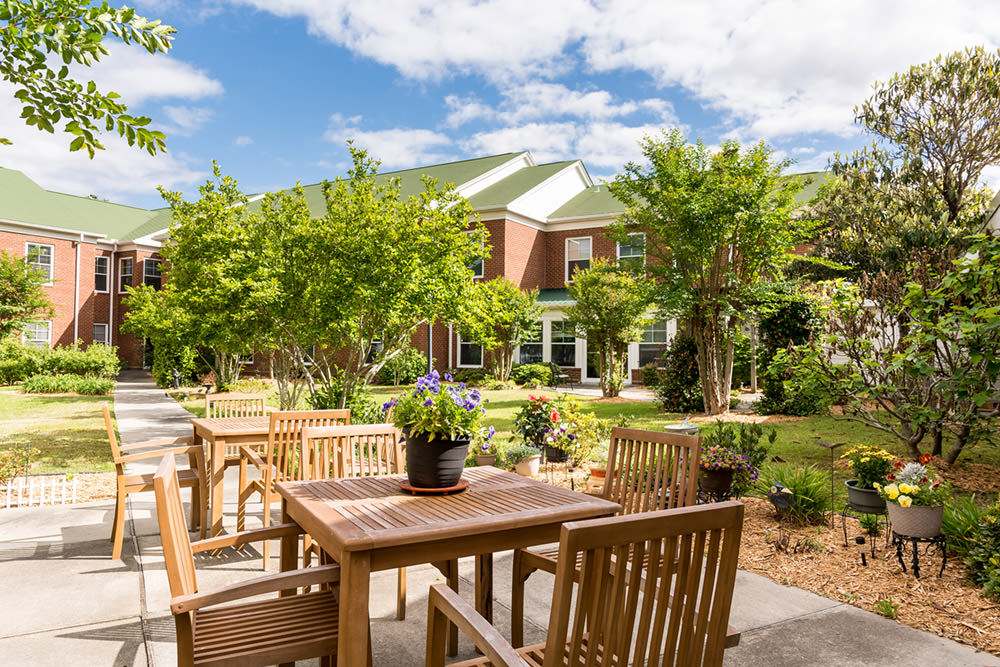 The combined $32.6 million in new, tax-exempt financing will retain 1,179 jobs. Lutheran Homes is a not-for-profit ministry of the South Carolina Synod of the Evangelical Lutheran Church of America that provides independent living, Alzheimer's care, hospice and home services, skilled nursing and assisted living.
"We're happy to have completed the second round of new JEDA financing for these extensive upgrades in our network of retirement living and care facilities."
— Parke Horton, Chief Financial Officer at Lutheran Homes of South Carolina
"Lutheran Homes has for over a century provided a highly regarded senior services ministry in this state. It's an honor to play some role in this organization's success," said Kathy McKinney, Bond Counsel with Haynsworth Sinkler Boyd, P.A., in Greenville.
"We're pleased and privileged to once more help provide financial backing to a provider of critical residential options to South Carolina's growing elderly population," said Harry A. Huntley, CPA, Executive Director of JEDA in Columbia.