JEDA Financing Secured for Legion Collegiate Academy in Rock Hill
Rock Hill, SC — York County
Legion Collegiate Academy will be using a $13.9 million bond issue through the South Carolina Jobs-Economic Development Authority (JEDA) to build and equip a new facility for a public charter school in Rock Hill.
The $13 million tax-exempt Educational Facilities Revenue Bonds and $860,000 in taxable bonds will be used to build a new campus for the 9th-12th grade school, which is now temporarily housed at Trinity Bible Church on University Drive in Rock Hill.
Legion Collegiate Academy plans to have 600 students in grades 9-12 when it reaches full capacity at its permanent 83-acre site off S.C. 901 near Exit 73 off Interstate 77 in Rock Hill.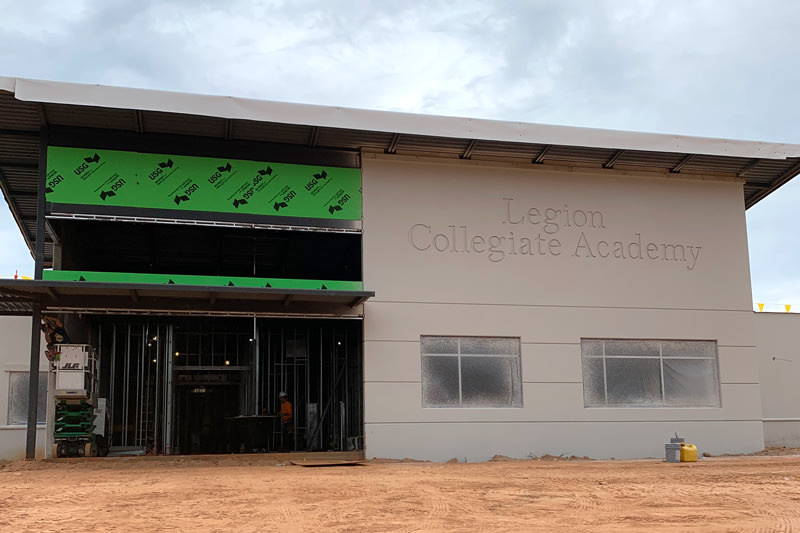 The charter high school, with 30 full-time and 22 part-time employees, is sponsored by the Charter Institute at Erskine and managed by Florida-based Pinnacle Charter Academies, which also operates Oceanside Collegiate Academy in Mount Pleasant and Gray Collegiate Academy in Columbia.
"We're excited to take this next step toward creating a permanent home for Legion Collegiate Academy and we appreciate the favorable financing made available through JEDA bonds."
— Erik Miller, Director of Financial Operations and Real Estate for Pinnacle Charter Academies
"Legion Collegiate Academy is an exciting new member of the educational community in York County and we're pleased to have a role in helping make this happen," said Emily Luther, Bond Counsel at Parker Poe Adams & Bernstein LLP in Columbia.
"JEDA is gratified to have the opportunity to again work with an innovative new charter school, building on our record of success working with these institutions across the Palmetto State," said Harry A. Huntley, CPA, Executive Director of JEDA in Columbia.