CR Senior Living Uses $12.31 Million in JEDA Bonds to Build Lakewood Senior Living
Boiling Springs, SC — Spartanburg County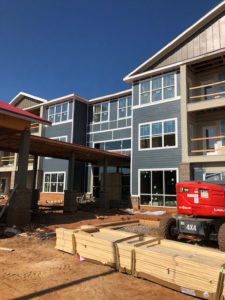 CR Senior Living LLC of Charlotte has used $12.31 million in economic development revenue bonds issued by the South Carolina Jobs-Economic Development Authority (JEDA) to finance Lakewood Senior Living, a new independent living facility in Spartanburg County.
This 52-room facility will create 25 new jobs and joins assisted living and memory care operations on the campus on Clark Road off S.C. 9 in Boiling Springs, S.C.
The independent living facility is being financed with $11,815,000 in Series 2018A tax-exempt bonds and $495,000 in Series 2018B taxable bonds. Previously, a JEDA bond issue of $10.93 million in 2017 financed the assisted living and memory care facilities.
"We're pleased to once again access financing through JEDA to expand our ability to serve the aging population in our region. They've become an important partner to us."
— Ryan Lambert, Managing Partner with CR Senior Living in Charlotte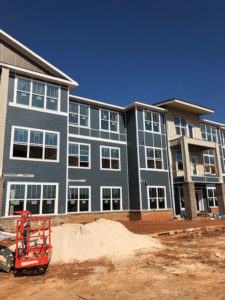 "Providing high-quality housing and services for the elderly among us is a critical enterprise. Assisting CR Senior Living and JEDA through these complicated transactions is a privilege," said Emily Luther, Bond Counsel with Parker, Poe, Adams & Bernstein LLP in Columbia.
"Financing these kinds of investments across South Carolina is an important way in which JEDA can help ensure quality of life for seniors who are retiring here. This need continues to grow," said Harry A. Huntley, CPA, Executive Director of JEDA in Columbia.