JEDA Bonds Refinance Prior Funding at Presbyterian College
Clinton, SC — Laurens County
Presbyterian College is using $33,247,000 in new bond funding through the South Carolina Jobs-Economic Development Authority (JEDA) to refinance earlier investments the school made to its Clinton campus.
The Series 2015 Economic Development Revenue Refunding Bonds will be used to refund Series 2009 and Series 2010 Higher Learning Education Facilities Authority bonds, as well as the Series 2011 JEDA bond issue which paid for capital expenditures at the 300-employee, 1,300-student school.
"The ability to refinance previous investments through additional work with JEDA has been key to our growth in recent years, including the addition of our School of Pharmacy which opened in 2010. We're ready to do more going forward because of this financing option."
– Susan Maddux, Vice President of Finance, Presbyterian College.
"Presbyterian College has been an outstanding institution of higher education and partner in progress for the entire state of South Carolina for many years. We're happy to help the school finance its continued progress," says Kathy McKinney, Bond Counsel with Haynsworth Sinkler Boyd, P.A., in Greenville.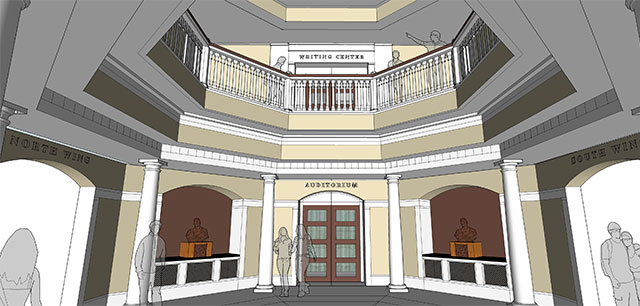 "Our work with Presbyterian College is another example of how JEDA bond funding can provide the ongoing ability for our state's educational and other institutions to take advantage of positive interest rates environments," says Harry A. Huntley, CPA, Executive Director at JEDA in Columbia.