JEDA Bonds Finance Expansion at Bishop Gadsden Episcopal Retirement Community
Charleston, SC — Charleston County
The Bishop Gadsden Episcopal Retirement Community has closed on $56,563,209 in tax-exempt revenue bonds through the South Carolina Jobs-Economic Development Authority (JEDA) to finance the construction of new independent living units at its Charleston campus.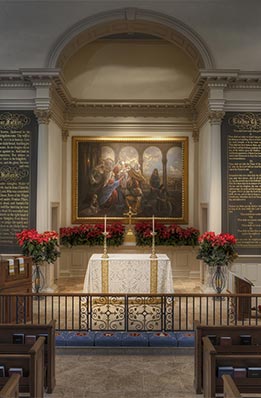 The Series 2014 bonds will help pay for the construction of 45 new flats in three standalone, apartment-style buildings at the continuing care retirement community that was founded in 1850 as the Episcopal Church Home and now occupies 100 acres on James Island.
Approximately $13.4 million of the bond proceeds will be used to refund the balance of the $45,800,000 original principal amount Series 2002 JEDA bond issue.
The project is expected to create 600 temporary construction jobs while helping to retain 350 existing jobs and create 20 new jobs within two years of its completion at Bishop Gadsden, which also provides assisted living, skilled nursing and memory care services, in addition to independent living.
"Adding more independent living to our continuum of care marks a strategic step forward in both responding to the market and enhancing our financial position. JEDA financing has again proved to be critical to our ability to do that," said Lynne Kerrison, Chief Financial Officer at Bishop Gadsden.
"Many Charlestonians remember Bishop Gadsden as the Bee Street Home before it moved to James Island in 1983. We're excited to be able to play a part in the organization's long and distinguished record of service," said Bond Counsel Mitchell Johnson with Haynsworth Sinkler Boyd, P.A. in Charleston.
"Like so much of Charleston, Bishop Gadsden is steeped in history and tradition. JEDA funding has become part of that history and we're pleased to provide the financing to help it build on its ability to serve the growing aging population across the Palmetto State," said Harry A. Huntley, CPA, Executive Director of JEDA in Columbia.