Furman University Uses JEDA Financing for Campus Improvements
Greenville, SC — Greenville County
Furman University is using a bond issue of $66,410,000 through the South Carolina Jobs-Economic Development Authority (JEDA) to finance improvements at the school's Greenville campus.
The Economic Development Revenue Bonds will be used for renovations and additions to Furman's South Housing residence halls, as well as other capital improvements at the 2,800-student university, founded in 1826 and nestled on a picturesque campus off Poinsett Highway.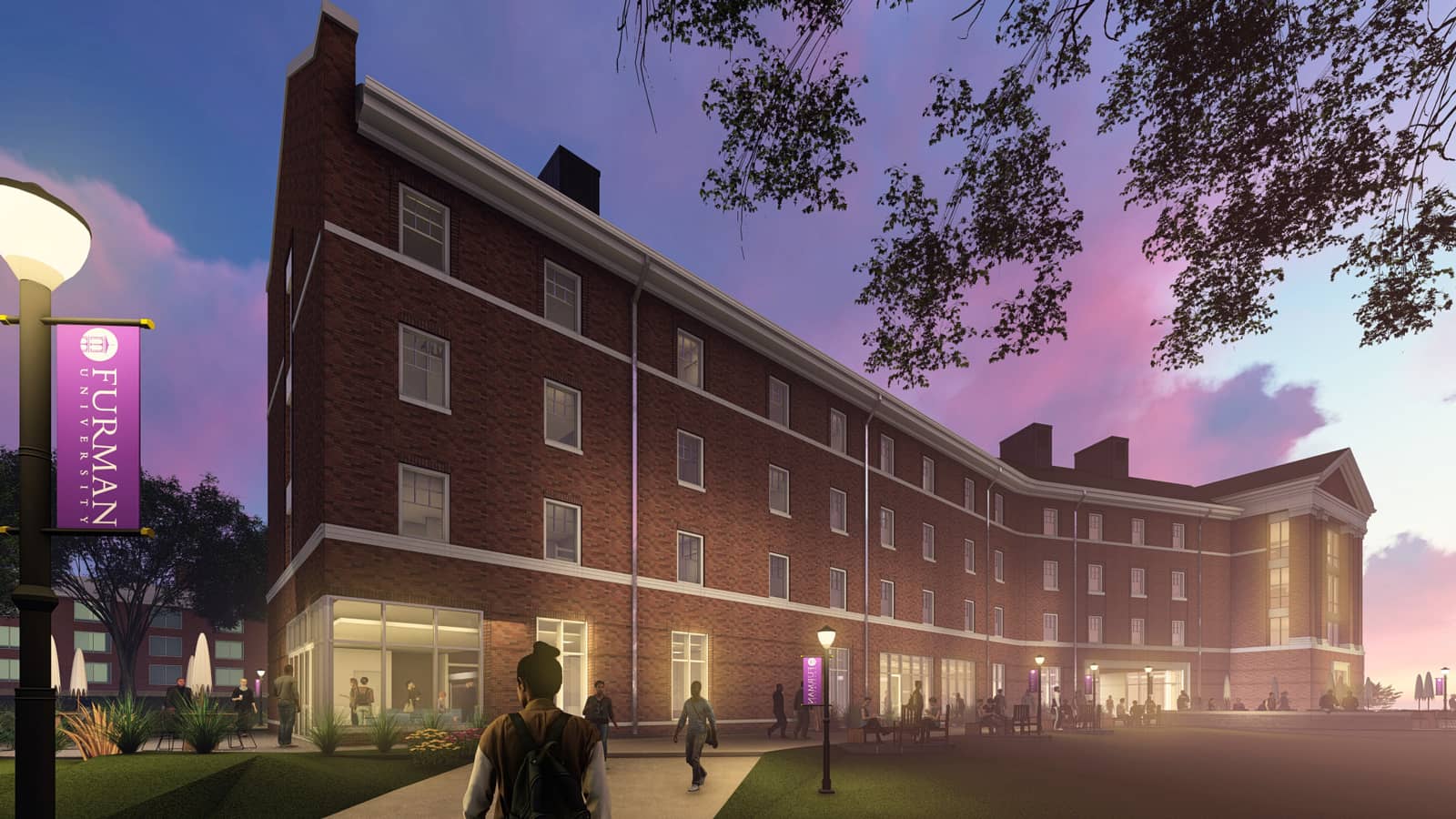 "Furman University has been committed to providing ideal settings for our student body to grow and learn. This JEDA financing is critical to helping us achieve those ends even better as we approach our 200th anniversary."
— Susan Maddux, Furman's Vice President for Finance and Administration
"We're pleased to assist Furman University with the complexities of financing such significant upgrades to their physical facilities," said Emily Zackon, Bond Counsel with Parker Poe Adams & Bernstein LLP in Columbia.
"Working with Furman on their financings has been a privilege, as it always is when JEDA has the opportunity to serve such distinguished Palmetto State institutions in their forward progress," said Harry A. Huntley, CPA, Executive Director of JEDA in Columbia.