AnMed Health Issues $35 Million in JEDA Bonds for Hospital Upgrades
Anderson, SC — Anderson County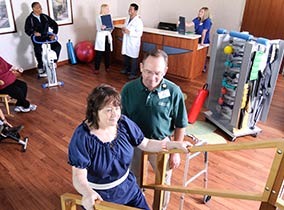 AnMed Health has closed on a $35 million bond issue through the South Carolina Jobs-Economic Development Authority (JEDA) to pay for projects at its Medical Center and North Campus in Anderson.
The tax-exempt, low-interest hospital revenue bonds will finance such upgrades as relocating operating rooms, replacing the central information system, renovations to the sleep center as well as acquiring computer systems, hospital machinery and major medical equipment.
The financing will help retain 2,974 jobs and is the latest in a series of JEDA bonds the Anderson health system has used to grow its ability to respond to the medical needs of the communities it serves. That includes $261.1 million in bonds issued in 2009 and 2010 to both finance upgrades and expansion projects and to pay off bonds that had been issued at higher rates a decade earlier.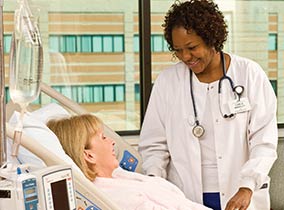 Originally opened in 1908 as the two-story, 25-bed Anderson County Hospital, AnMed Health is now a 690-bed not-for-profit health system serving both Upstate South Carolina and Northeast Georgia. The system is anchored by AnMed Health Medical Center, a 461-bed acute care hospital. AnMed Health also has a satellite North Campus which includes the AnMed Health Women's and Children's Hospital, the AnMed Health Rehabilitation Hospital, a comprehensive Cancer Center, physician offices and the Cardiac and Orthopedic Center. Cannon Memorial Hospital, located in Pickens, SC is the most recent addition to the four-hospital system. AnMed Health is one of only three hospitals in South Carolina to earn Magnet designation, nursing's highest honor. The health system has also been named one of U.S. News and World Report's Best Regional Hospitals.
"The ability to leverage tax-advantaged financing at low rates has again proven key to our ability to upgrade the medical services available to the people of Anderson County and surrounding areas," said Jerry Parrish, Chief Financial Officer at AnMed Health in Anderson.
"We're honored to have been able to have a role in helping AnMed Health move so strongly into its second century as a provider of state-of-the-art health care in Upstate South Carolina," said Bill Musser, Bond Counsel with the McNair Law Firm in Columbia.
"Repeat business with partners like AnMed Health is particularly gratifying and speaks to our ongoing commitment to serving the financing needs of medical providers across South Carolina. We're privileged to be able to do so," said Harry A. Huntley, CPA, Executive Director of JEDA in Columbia.