Abbeville County Senior Center, The Renaissance, Refinanced with JEDA Bonds
Due West, SC — Abbeville County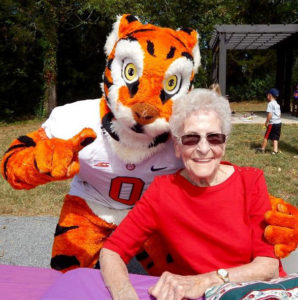 Montage Living of Charlotte is using $6,730,000 in tax-exempt and taxable economic development revenue bonds from the South Carolina Jobs-Economic Development Authority (JEDA) to refinance its acquisition of The Renaissance, a senior living community in Abbeville County.
The JEDA issues include $6,665,000 in tax-exempt bonds and $65,000 in taxable bonds. The Renaissance provides assisted and independent living options and employs 50 people at its facility across the street from the campus of Erskine College in Due West.
"We're happy to once again work with JEDA to refinance at favorable terms our expanding ability to serve the aging population of South Carolina across the state."
— Ryan Lambert, President of Montage Living in Charlotte
"Bond funding is a vital instrument for providing the funds that companies like Montage Living need to grow their ability to accommodate the expanding senior population in South Carolina. We're honored to have a role," said Emily Luther, Bond Counsel at Parker Poe Adams & Bernstein LLP in Columbia.
"The financing and refinancing climate is favorable for operations like The Renaissance. We're happy to again work with Montage Living in refinancing this facility in Abbeville County," said Harry A. Huntley, CPA, Executive Director of JEDA in Columbia.