November 1 & 2, 2017 | Charleston, SC
You are cordially invited to attend the
Sixth Annual JEDA Bond Summit
on November 1 & 2 in
historic, downtown Charleston, South Carolina.
Agenda
WEDNESDAY, NOVEMBER 1
4:00pm — Hotel Check-in
5:30pm — Opening Reception
Compromise House
27 East Battery Street, Charleston
*  Transportation provided from Francis Marion Hotel starting at 5:00pm
8:00pm — Dining at Hall's Chophouse*
434 King Street, Charleston, SC
*  Dinner is optional and is not included in the Registration fee
10:00pm — After Dinner Cocktails
Sponsored by Bond Attorneys
Stars Rooftop
495 King Street, Charleston
THURSDAY, NOVEMBER 2
Francis Marion Hotel
387 King Street, Charleston
Please reserve your hotel room directly by calling (843) 722-0600
7:30am — Registration & Continental Breakfast
8:30am — Opening Remarks
Harry A. Huntley, CPA, JEDA Executive Director
Michael W. Nix, CFA, JEDA Chairman
8:45am — Tax Reform, Muni Bonds & Other Washington Issues
Chuck Samuels, Esq. Member, Mintz Levin
Jessica Giroux, Esq. Deputy Director, Govt. Affairs, NABL
10:00am — Break & Room Checkout
10:30am — The Evolving Ecosystem of Municipal Finance
Cadmus Hicks, Managing Director, Nuveen Asset Mgmt.
11:30am — A Portrait of SC Bond Issuance By the Numbers
A data driven review of issuance statistics and trends
Walter Goldsmith, Managing Director, First Tryon Advisors
Andy Smith, Senior V.P., BB&T
Kathy McKinney, Esq. Haynsworth Sinkler Boyd, P.A.
12:30pm — Lunch, Networking & Adjournment of 2017 Summit
Bond Summit Registration
Join JEDA as we assemble the brightest minds in bond financing, including bond attorneys, bankers, financial advisors, underwriters, trustees and rating agencies.
JEDA Bond Summit Registration Fee — $185*
JEDA Registration Deadline — Tuesday, October 17
* Registration fee only. Please book your hotel separately by contacting the Francis Marion Hotel direct.
If you prefer to pay by check, please register for the Bond Summit via the Bond Summit Registration button above and enter CheckPayment (no spaces) where it says "Enter Promotional Code." Please mail your payment of $185 payable to SC JEDA and mail your payment to:
SC JEDA
Attn: Claudia Miller
1201 Main Street
Suite 1600, Columbia, SC 29201.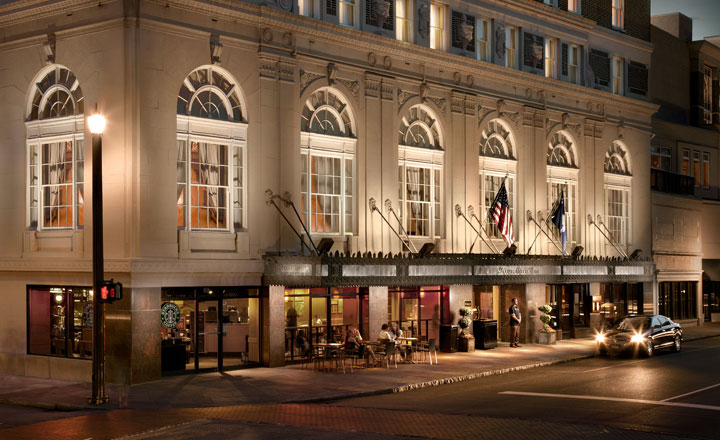 Francis Marion Hotel
» Please reserve your hotel room directly by calling 843.722.0600
JEDA Bond Summit Dinner*
Join us for dinner at Hall's Chophouse, a premier steakhouse in Charleston, SC with USDA prime steaks & fresh seafood.
Please complete the form below no later than Tuesday, October 17th and we will secure your reservation for this location.
*  Please note that this dinner is optional and not part of the Bond Summit registration fee. We kindly request for each person to be responsible for paying his/her tab.